9 to 5 the Musical
The NFCT's Youth on Stage (YOS) program will be back to wrap up our season with another stellar show, 9 to 5 the Musical.  Talented youth ages 14-22 from a variety of schools on the East End come together to make magic on stage.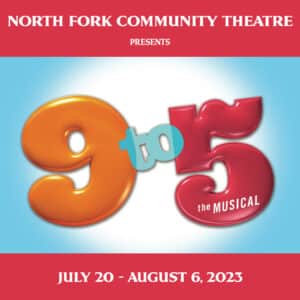 9 to 5 the Musical, with music and lyrics by Dolly Parton and book by Patricia Resnick, is based on the 1980 hit movie telling the story of three unlikely friends who take control of their office and learn there is nothing they can't do, even in a man's world.  Pushed to the boiling point, the coworkers concoct a plan to get even with the sexist, egotistical, lying, hypocritical bigot they call their boss. In a hilarious turn of events, Violet, Judy and Doralee live out their wildest fantasy – giving their boss the boot!
Admission: $30. Click here for tickets or call 631-298-NFCT (6328).