On Stage Now: Cry-Baby the Musical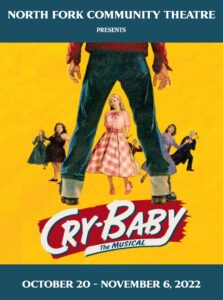 In 1950s Baltimore, the conservative squares face off against the leather-clad delinquents in this rockabilly musical based on John Waters' cult film. Rebellious teen Cry-Baby and the square rich girl Allison are star-crossed lovers at the center of this rock-and-roll Romeo and Juliet. This satirical, yet funny, musical will have you tapping your toes and smiling.
Cry-Baby runs October 20 to November 6, with Thursday, Friday and Saturday performances at 8 p.m. and Sunday performances at 2:30 p.m.
Tickets: $30.
Donations Help Us with Our Mission
It is the mission of the North Fork Community Theatre Inc. to produce theatrical productions for the entertainment and enrichment of the community; to promote the study, production and appreciation of all forms of dramatic arts; and to foster interest in and promote the undertaking of theatrical endeavors in the surrounding community.
About NFCT and how to get involved.
There are many ways to get involved at the NFCT.  To get involved on stage, keep an eye on the auditions page for the latest show information.  If the spotlight isn't for you, there are many other ways to get involved from tech, to back of house and everything in between.
Auditions
Next Up: Auditions for Cry Baby August 28-29.
Becoming a member
Become a member to hear the latest news and stay involved at the NFCT.
Our Shop
Gift certificates and other merchandise coming soon.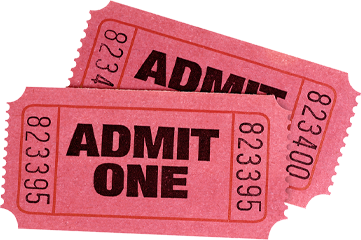 Gala 2022
Every spring the NFCT kicks off our fundraising efforts for the Building on Tradition Campaign with a gala.  The event features great raffles & auction items featured in between amazing performances by NFCT members.
Learn more details ›
Coming Up: Graveyard Tours
The Mattituck Presbyterian Church, Mattituck Historical Society and the North Fork Community Theatre are once again bringing you this joint venture experience to walk the graveyard and experience local history come to life. Tour groups of 20 people will start every 10 minutes between 2:00 PM and 4:00 PM and run for 1 hour.
Learn more details ›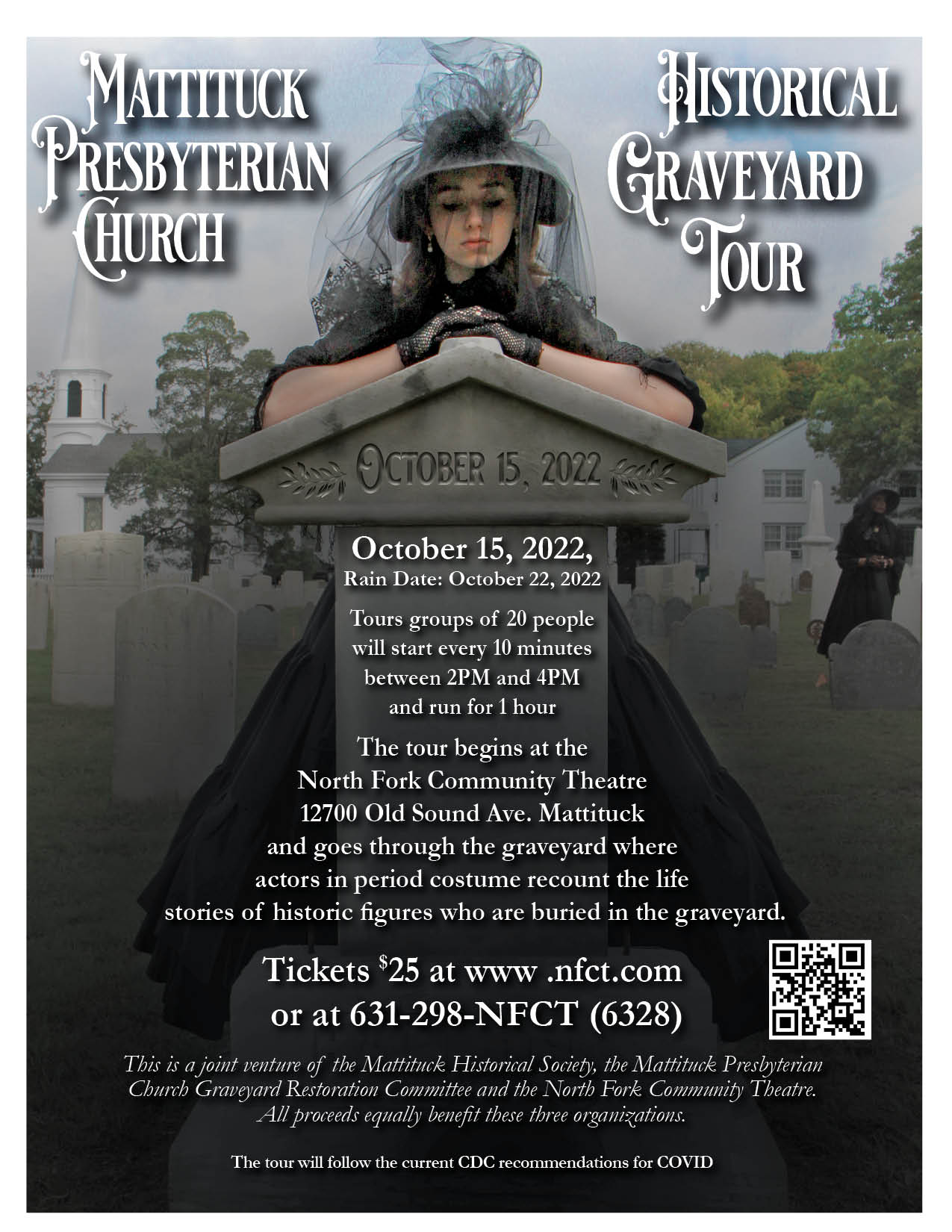 Past Shows & Events
Take a walk down memory lane and see how many of these past NFCT shows you remember!
Learn more details ›