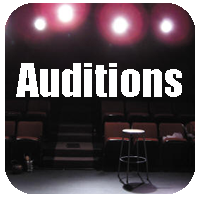 The production team of Cry Baby is still looking to fill the following roles:
Three or four men (ages 20-ish to 50-ish) for walk on roles with lines.
One child, preferably male, but not necessary for a walk on role with a line.
The time commitment would be starting 2 weeks before opening and through all performance dates.  We cannot accept performance conflicts, but we are willing to work with your schedule for rehearsals.
For any questions, contact director Bob Kaplan at
[email protected]
or call him at 631-793-6722.