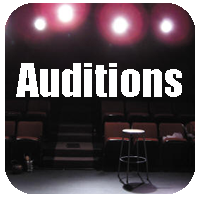 A CATERED AFFAIR
AUDITIONS will be held at the theater Monday and Tuesday, August 14 and 15, at 7 p.m. Callbacks will be Wednesday, August 16, at 7 p.m.
Prepare to sing a ballad (bring sheet music, if possible) and to read from the script. Bring a resume if you have one.
FOR MORE INFO: Contact Director Bob Kaplan at [email protected] or 631-793-6722.
SYNOPSIS: Jane and Ralph decide to marry in a simple City Hall ceremony. But Jane's mother, bereaved after her son's death in the Korean War, envisions a lavish affair and strains family relationships and finances to plan the wedding she has always wanted.
ROLES:
Aggie Hurley – mother of the bride
Tom Hurley – father of the bride
Janey Hurley – the bride
Ralph Halloran – the groom
Winston – uncle of the bride
Mr. Halloran – groom's father
Mrs. Halloran – groom's mother
Myra – neighbor
Delores – neighbor
Alice – Janey's best friend
Sam – cab driver
Pasha – neighbor
Wedding Dress Saleswoman
Caterer
Army Sergeant
NFCT is devoted to fairness, diversity and involvement. We encourage performers of all races, ethnicities, gender identities, and abilities to attend every audition.