15th Annual Gala – Broadway By the Bay
The Gala raises money for continued renovations to the theater building, including a new lobby, new seats and improvements to the auditorium.
A highlight of the year, the Gala includes dinner, raffles, silent and live auctions, wine/beer and performances of Broadway show tunes by members of the NFCT.
You can attend either a 2 p.m. or a 6:30 p.m. showing.
Local artists Lorraine Remmlin and Alan Bull will be painting live at the NFCT Gala: Lorraine at the 2PM Gala, and Alan at the 6:30PM Gala. They will be starting and finishing a complete painting during the event, and it will be auctioned off at the end of the event.
For more information contact Mary Kalich at 917-334-6639 or [email protected].
Click here for an auction bid form for the silent auction (items listed below).Bids must be at the minimum bid or higher. You will be asked if you would like to be notified if someone else has placed a higher bid than yours. If you indicate yes, you will be contacted when someone bids higher than you and you will be given an opportunity to place another bid.
Bids will be taken online through Friday, June 16, at 5 p.m. The last bids will be taken in person at the Gala. If you are unable to attend, you can email [email protected] to place a reserve maximum bid that you would like to bid up to above your current bid. We will then bid for you at the Gala up to your reserve maximum bid.
All proceeds from the Silent Auction and the NFCT Gala will go toward renovations at the NFCT. Click here for Gala tickets.
Below is a list of items up for bid in the silent auction. Items will continue to be added.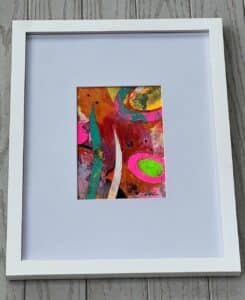 Lot 1401
Neon Sea
Artist: Alisa Clark
Medium: Oil on Canvas
Size: 15×20
Value : $225
Minimum Bid: $50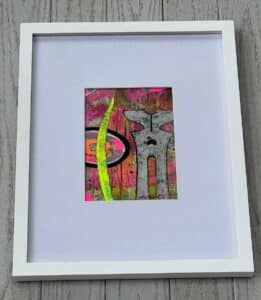 Lot 1402
Rising Up
Artist: Alisa Clark
Medium: Oil on Canvas
Size: 15×20
Value : $225
Minimum Bid: $50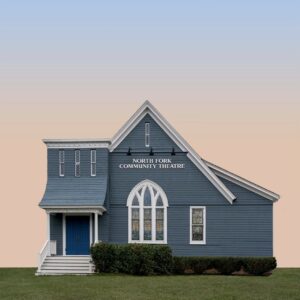 Lot 1403
North Fork Community Theatre
Artist: Mike McCarthy
Medium: Photograph
Size: 17×17
Value: $650
Minimum Bid: $75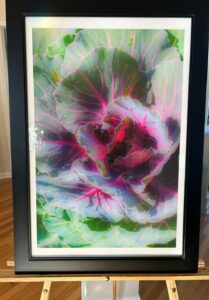 Lot 1404
Alien Cabbage
Artist: Jim Slezak
Medium: Photograph
Size: 20×23
Value: $1000
Minimum Bid: $100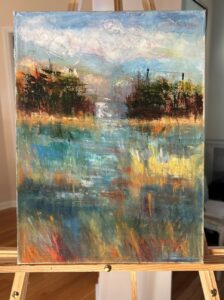 Lot 1405
Trees on a Pond
Artist: Janet Fink
Medium: Oil on Canvas
Size: 12×15
Value: $300
Minimum Bid: $50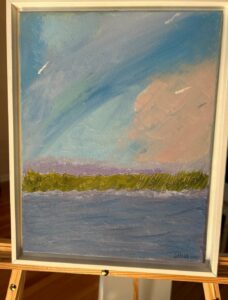 Lot 1406
Beach Dreams
Artist: Stephen Ness
Medium: Oil on Canvas
Size: 12×14
Value: $150
Minimum Bid: $50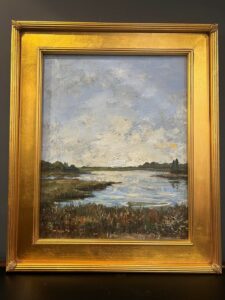 Lot 1407
Hallock Bay
Artist: Terrence Joyce
Medium: Oil on Canvas
Size: 20×23
Value: $1200
Minimum Bid: $100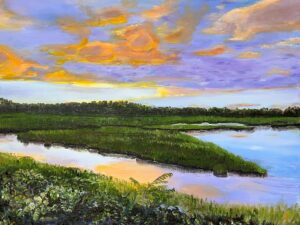 Lot 1408
New Suffolk at Dusk
Artist: Stuart Whalen
Medium: Oil on Canvas
Size: 16×20
Value: $350
Minimum Bid: $50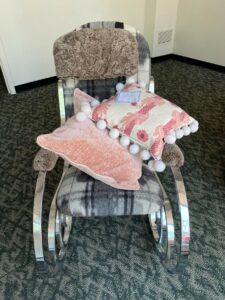 Lot 1409
Chrome Gooseneck Rocker
Artist: DoubleRDesign
Medium: Chrome
Size: 20×40
Value: $2000
Minimum Bid: $100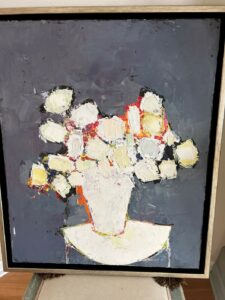 Lot 1410
Vase of Flowers
Artist: Bill Tansey
Medium: Oil on Canvas
Size: 20×24
Value: $6400
Minimum Bid: $200

Lot 1411
Shinnecock Night
Artist: Jim Slezak
Medium: Photograph
Size: 12×17
Value: $325
Minimum Bid: $50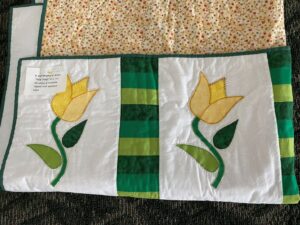 Lot 1412
Tulip Twist
Artist: Florence Gajeski
Medium: Quilt
Size: 49×72
Value: $350
Minimum Bid: $50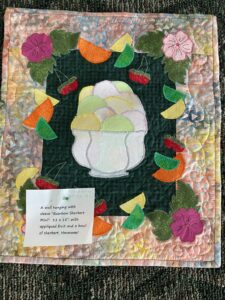 Lot 1413
Rainbow Sherbet Mini
Artist: Florence Gajeski
Medium: Quilt
Size: 13×15
Value: $150
Minimum Bid: $50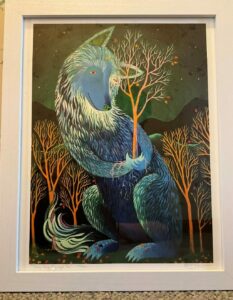 Lot 1414
Trees have feelings too
Artist: Elaine Thomas
Medium: Oil on Canvas
Size: 16×20
Value: $500
Minimum Bid: $100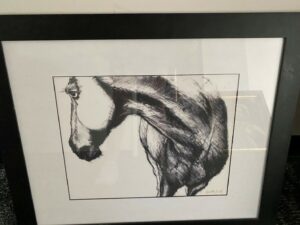 Lot 1415
Horse Print
Artist: Cynthia Wells
Medium: Archival Paper
Size: 18×22
Value: $500
Minimum Bid: $100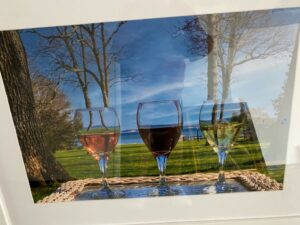 Lot 1416
Local Wine Scene
Artist: Chris McCarthy
Medium: Photograph
Size: 20×24
Value: $250
Minimum Bid: $50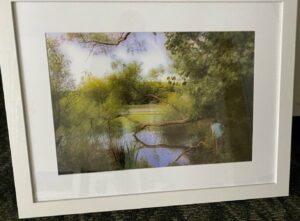 Lot 1417
Local Outdoor Scene
Artist: Chris McCarthy
Medium: Photograph
Size: 20×24
Value: $250
Minimum Bid: $50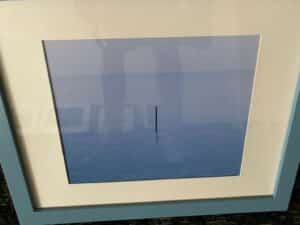 Lot 1418
Local Water Scene
Artist: Chris McCarthy
Medium: Photograph
Size: 12×14
Value: $150
Minimum Bid: $50
Lot: 1419
Title: Ferry
Artist: Kevin Sears
Medium: Photograph
Size: 19×24
Value: $200
Minimum Bid: $50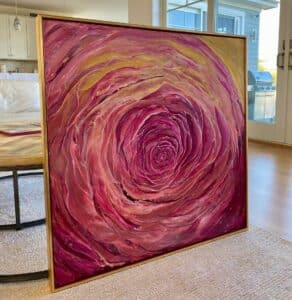 Lot 1420
By Any Other Name
Artist: Mary Mitchell
Medium: Acrylic
Size: 36×36
Value: $4000
Minimum Bid: $500